Daine is supposed to look like Trini Alvarado from Little Women.

Candy suggested Julia Roberts ( with a perm and contacts)
Kristi suggested:
I don't know if you ever watched the show Freeks and Geeks, but
there's an actress on it who would be perfect as Daine. Her name is Linda
Cardellini.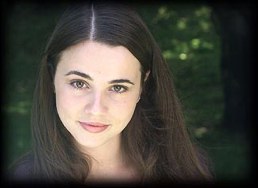 Dutchess2435 suggested Anne Hathaway for daine. She was on the Fox TV series Get Real. I think it was cancled, but I'm not sure.


thats a pic of her.

How about Keri Russell?? Uhh... I don't know, good idea? bad idea? I also see her as Natalie Portman, but her hair is wrong. Or an older Daine could be Minne Driver.

Suggested by Giovanna
I think Milla Jovovitch would be good. In Joan of Arc; the
Messenger, she had curly-ish hair, but since it was blond, it could be dyed.

Suggested by Andrea:
I think Claire Danes would make a good Daine. If you look at her in this picture from the chin up and add curls. I also think she could play the part very well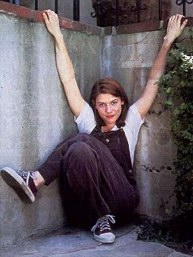 Also from Andrea:
I also think Drew Barrymore would make a good Daine. She has the right lips and a stubborn chin and would look good in dark curls. This isn't the best picture of her because she looks kind of goth but you get the picture.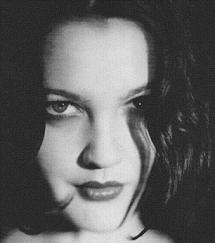 This was suggested by Ursula, I don't know 2 of the peeps, but you might:
-What do you think of Anna Paquin? She did star in X-Men... and I think I
recall that she starred in this movies where she had curly hair... I'm just
not sure...
-How about Lacey Chabert? I mean, I know she's not really the type but... I
don't know... maybe it's way she portrays characters... she MAY be good...
I'm not exactly sure why I got the idea of her being Daine...
-What about Leelee Sobieski? I know she's blond and all, but she can
probably have fudge on her hair for a while or something and curl it...
Plus, she play a pretty good Joan of Arc on that mini-movie, Joan of Arc...


Cethena@aol.com